About Emma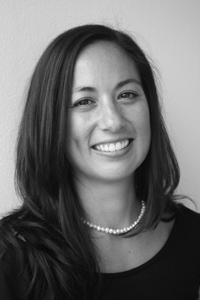 Emma Wong began her study in Chinese herbal medicine in 1997, and worked with Chinaherb Company and the whole health clinic in Sydney. Emma then went on to complete a health science degree in Traditional Chinese Medicine (acupuncture and Chinese herbal medicine) through the University of technology Sydney. She established her practice in the inner west of Sydney in Enmore in 2005 and later expanded to also service the eastern suburbs from Clovelly.
Complimentary to her clinics, Emma has also worked as a national practitioner advisor on Chinese medicine and is a casual lecturer to medical staff about the benefits of integrated medicine in rehabilitation and cancer care.
Emma is passionate about improving health outcomes for her patients and strongly believes in integrating evidence based protocols from Chinese and western medicine to achieve great results. She regularly works with GP's, midwives, specialists and allied health practitioners to provide supportive and comprehensive care for general and complicated presentations. Her areas of interest and specialisation include:
 Women's health
 Pre conception care
 Fertility (Male & female)
 IVF assistance and support
 Pregnancy and post natal care
 Pediatrics
 Immune disorders
 Stress and anxiety
 Digestive health
 Chronic illness and post surgical rehabilitation
 Musculo skeletal pain and sports conditioning
Emma also encourages her patients to become actively involved in facilitating their own return to good health and prevention of future health issues with holistic health programs. Recommendations on appropriate diet, exercise and general management programs are integral and developed to suit an individual's needs and circumstances.
Emma says "There's nothing better than seeing a patient achieve their treatment goal. Whether it be a sought after pregnancy, a return to being pain free or recovery from a major illness, the satisfaction is the same. Being a part of their journey is a privilege and something I genuinely enjoy"
Emma runs her practice full time while being mum to 3 gorgeous children. She loves being active and enjoys running, swimming and cycling in her spare minutes of time.
Emma is a member of AACMA and registered with AHPRA under the national Chinese medicine registration scheme. She is dedicated to providing accessible and professional care and welcomes any questions and inquiries.